Link Area & Helpful Information
Links to sites for readers, book collectors, book sellers, useful information.


Jet D'Or

- A new & better way to travel.
Are you a globetrotter?

Hassled with long waits at TSA lines.

Canceled flights.

Cramped seats cramping your style.
Try Jet D'Or - it's a private air service when you need to get there and in style. Visit them at:

 
http://www.jetdor.com/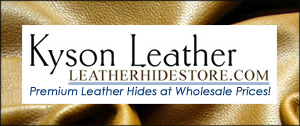 Click image to visit Kyson Leather to see what fine leather looks likes
Collecting Modern Library Editions?
 Get all the information one will ever needs to make a fun and enjoyable visit to Upstate New York - you can find it all right here at: Finger Lakes Visitors Connection 25 Gorham St. Canandaigua NY 14424 Call 1-877-FUN-IN-NY
- Archived on-line Articles –
By Catherine Petruccione, featuring a few of the top writers in the 20th century.
• Interview with Scot Kamins, developer and host of dogeared.com. ... On The Trail of The Torch Bearer -- a helpful article on collecting Modern Library editions.
• Long Live the Poitou Ass - An Interview with Sharon Vanderlip DVM
       • Building a Book Website Part I: Startup
       • Building a Book Website Part II: Marketing
• Building a Book Website Update: How Did We Do?
• Adventures in Book Scouting Part I: The Running of the Books
• Adventures in Book Scouting Part II: Take The Old Car
• ChooseBooks/ZVAB An Interview with Michael Tokman
• Storytelling is Alive and Well, A Conversation with AuthorNick Arvin
• Interview with Moderen Library guru Henry Toledano
• Further Adventures in Book Land • An Interview with John Dunning
• Like mysteries? - An interview with one of the top mysteries writers - Sue Grafton and much more!
 Great Information on collecting Books is First Magazine-The Book Collectors Magazine First Magazine is loaded with great information on Identifying, collecting and values associated with fine books in all fields