HIGHLIGHTS FROM A BOOKISH VISIT TO NEW ORLEANS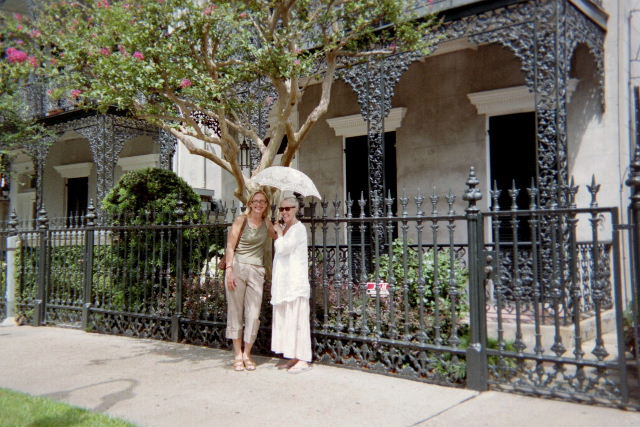 The highlight of our trip was visiting with author Nevada Barr (see a bibliography of her work at the end of this article).  It was also our first visit to New Orleans, and we enjoyed the beautiful architecture, history, wonderful food, and of course, book shops. We especially enjoyed Kitchen Witch, a wonderful used book shop on 631 Toulouse Street specializing in cook books and the culinary arts, and Beckham's Book Shop at 228 Decatur Street, a long established antiquarian book shop complete with rolling library ladder, old glass book cases, two floors of books and a third floor stocked with old vinyl records. And of course, Faulkner House Books at 624 Pirate's Alley, a small shop with quality books where William Faulkner once lived and wrote novels and poetry.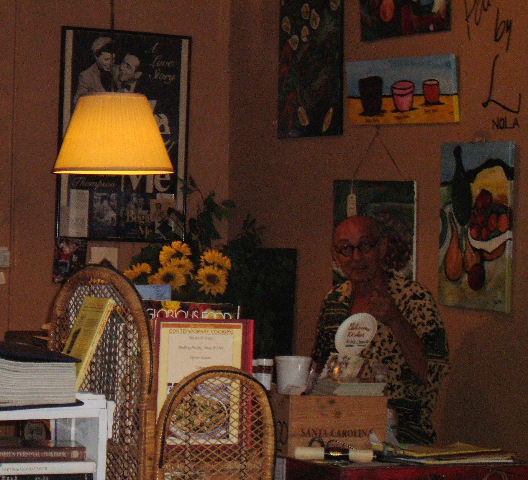 Philipe LaMancuso of Kitchen Witch Cookbooks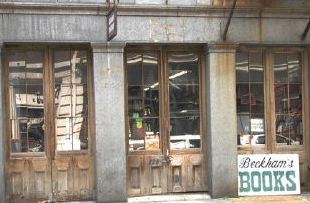 Beckham's Book Shop
 The French Quarter of New Orleans is lovely, with picturesque buildings, beautiful statues, and a huge variety of shops, restaurants, hotels and bars, and amazing antique shops.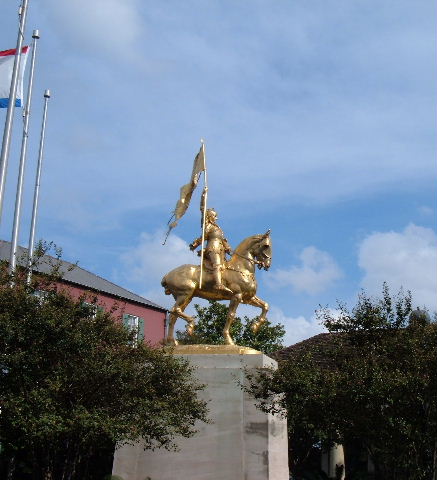 Statue of Joan of Arc
The St. Charles Avenue Street car, which runs through the Garden District, is the oldest continuously operating street railway system in the world.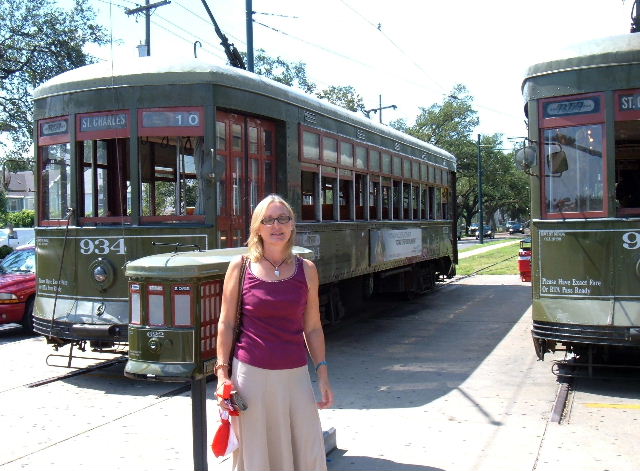 The Canal Street Ferry, which has been in operation since 1827, gives pedestrians free rides across the Mississippi to the island of Algiers, where we popped over to have a beer and play a game of darts at the Crown and Anchor British Pub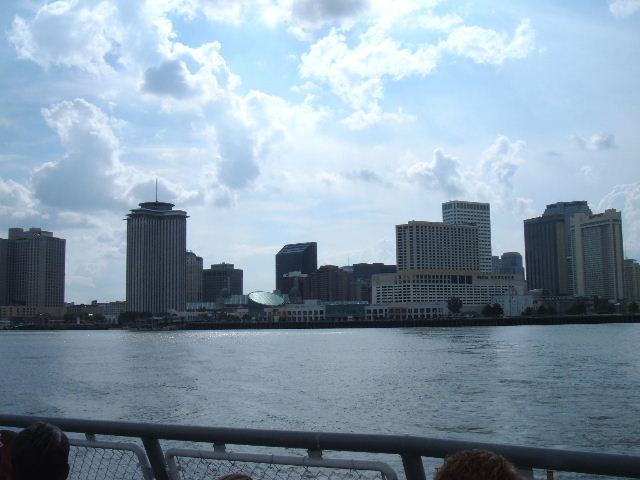 View looking back at New Orleans from the ferry
One of the places we lunched in the French Quarter was at the famous Napoleon House, a 200-year old landmark that was the residence of Nicholas Girod, mayor of New Orleans from 1812 to 1815. He offered this home to Napoleon as a refuge during his exile (an offer which he was unable to take advantage of as he languished as a prisoner on the Island of St. Helena). Here we sipped a Pimm's Cup in the courtyard, and enjoyed the unique atmosphere that has made it a favorite haunt of writers and artists throughout its long history.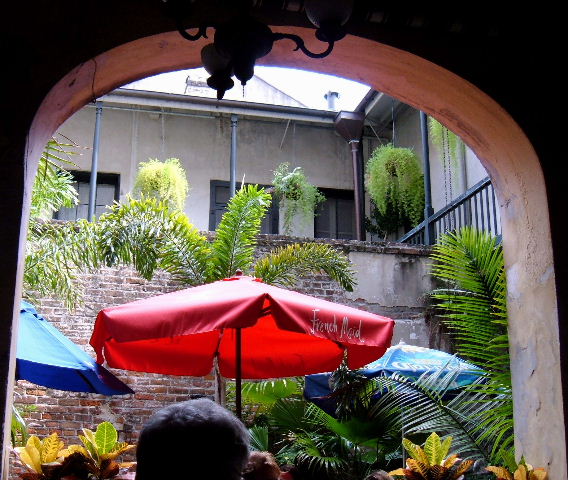 Courtyard at Napoleon House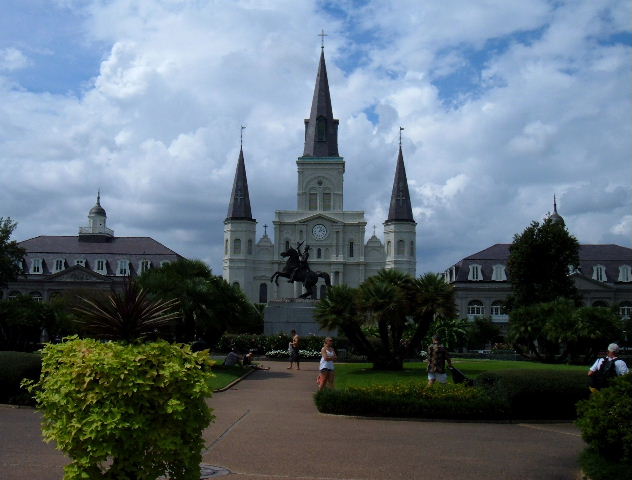 St. Louis Cathedral - oldest cathedral in America
We are grateful to Nevada Barr and her husband Don for encouraging us to visit their beautiful city. It was a pleasure to interview Nevada again, and to see her art. Visit Nevada Barr's website at www.nevadabarr.com to learn more about her books, art, and her appearances in Ken Burns' PBS six-part series, National Parks: America's Greatest Idea.  Read my interview with Nevada at www.bookthink.com 

 Fiction by Nevada Barr:
Bittersweet. New York: St. Martin's, 1984

Track of the Cat. New York: Putnam, 1993

A Superior Death. New York: Putnam, 1994

Ill Wind. New York: Putnam, 1995

Firestorm. New York: Putnam, 1996

Endangered Species. New York: Putnam, 1997

Blind Descent. New York: Putnam, 1998

Liberty Falling. New York: Putnam, 1999

Deep South. New York: Putnam, 2000

Blood Lure. New York: Putnam, 2001

Hunting Season. New York: Putnam, 2002

Flashback. New York: Putnam, 2003

High Country. New York: Putnam, 2004

Hard Truth. New York: Putnam, 2005

Winter Study. New York: Putnam, 2008

Borderline. New York: Putnam, 2009

13-1/2. New York. Vanguard Press, 2009
Non-fiction: